Welcome to KJCity
---
KJ is the Co-Founder of Nothing But Balls Sports and serves as the Senior Major League Baseball and College Basketball Writer. He can be contacted at kjcity520@yahoo.com.
---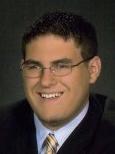 KJ is an eighteen year old sports fanatic. He lives in Pittsburgh, PA, but is attending John Carroll University near Cleveland. KJ considers himself the smartest and funniest person you would ever meet, but many disagree. Following sports is an old habit, like breathing. Upon the age of four years old, he was more sports literate than many adults and could name the entire roster of the Pittsburgh Pirates. Thatís right, he is quite the prodigy. Now he spends his time watching the news, following sports, playing cards, and is constantly reading. KJ feels a strong sense of duty to speak his mind and give you, the fan, the most insightful and unique perspective in the history of sports.
---
Latest MLB Article:
October 23: The 2007 Rockies: The Fatigue Effect - KJ sheds light on the upcoming World Series between the Boston Red Sox and the Colorado Rockies.
October 18: The Genius That is Manny Being Manny - KJ does not take as much offense to Manny's gestures because he knows it is just Manny being Manny and it is what makes him so special.
October 8: Steinbrenner as the Prince - KJ analyzes the manipulative powers of George Steinbrenner.
October 6: My New Favorite Ballplayer - KJ recounts game two of the American League Division Series between the Yankees and Indians and how Fausto Carmona became his favorite baseball player.
October 2: Runners and Catchers A Modest Proposal - KJ analyzes the rules involved in close plays at the plate in light of the conclusion to the NL wild card play-in game between San Diego and Colorado.
Latest College Hoops Article:
KJ has not written any Basketball articles yet, but he will begin ahortly. KJ will be writing pieces to preview the upcoming season.
Latest Feature Article:
NFL All Embarassment Team - KJ assesses the best NFL players who have had their trouble. He filled out an entire starting lineup of all stars and solid starters. Sadly this team could probably beat many in the NFL.
---